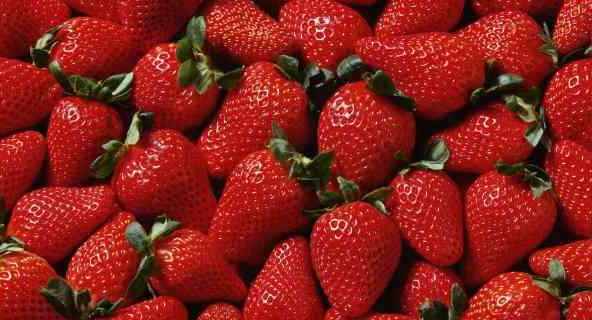 Strawberry is rich in vitamins, choline and folate and can help you to improve your overall well-being. It is packed with antioxidants and polyphenols and can be beneficial for your cardiovascular health. It also contains ellagic acid and can help you to maintain your blood sugar levels. Like health, it has many beauty benefits too. The vitamin content in strawberry can help you to keep all your skin and hair issues at bay.
It can banish wrinkles and fine lines: It contains vitamin C and antioxidants which can help you to fight signs of ageing. It can also protect your body from the oxidative damage caused by the free radicals that can break collagen. Strawberry has anthocyanins which can slow down your ageing.
It can help you to get a glowing skin: Strawberry contains alpha-hydroxy acid which can help you to cleanse your pores and remove the dead cells of your skin. According to a study, alpha hydroxy acid can help to reverse ageing. Another Japanese study observed that alpha hydroxy acid agents can be beneficial for the damaged skim. Salicylic acid and ellagic acid found in strawberry can help to reduce pigmentation. It is also loaded with vitamin C and can help you to cleanse your skin. Furthermore, it can also be helpful for skin irritation. So, put strawberries in your mixie and make a paste and honey to it. Apply it on your face and wash it off later.
It can tame hair fall: It is loaded with vitamin C that can promote hair growth, treat dandruff and split ends. Take a few strawberries and mix with coconut oil and honey and apply the paste on your hair. After some time, wash it off with cold water.
Include strawberry in your diet right away!