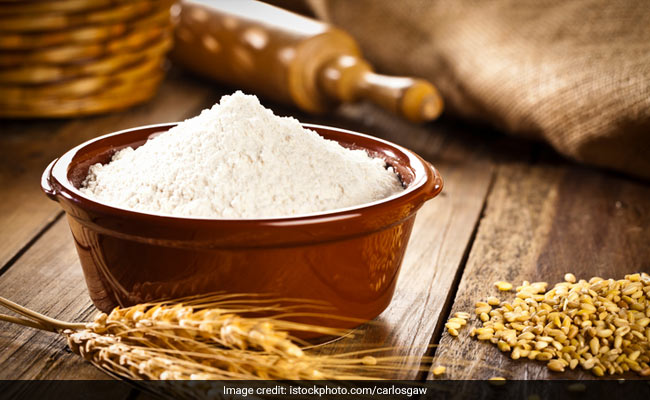 While there is no denying the fact that healthy eating is the key to a good life, when it comes to practising it in reality, not always do we fare well. That's because there are so many temptations – junk food and fried treats that taste heavenly – that healthy eating goes right out of the window. Then there's this common perception that healthy eating requires one to put in a lot of effort. You need to be mindful when you go grocery shopping, as well as when you plan your meals for the day. While it may all seem too much, if you calm down, you will realise that it's not that difficult.
It's all about making little changes in your daily schedule. And once you get the hang of it, it gets easier to plan your meals. One of the first steps that you can take towards healthy eating is to say no to refined flour, and even while using whole wheat flour, give it a nutritious boost by adding other healthy flours. Wondering what all to include? We list down a list of four flours you can add to your daily diet:
Ragi
While ragi is a commonly available ingredient in South India, particularly Karnataka, not always does it make it to daily diet of the people. If the dish Ragi Mudde has repelled you in the past, you should know that there are actually lot other delicious ways to use ragi. It's touted to be a great source of calcium and iron. You can use it to make pancakes, crepes, cakes, rotis, etc.
Jowar
Jowar is a perfect gluten free alternative to wheat flour. It's obtained from Sorghum, which is a kind of millet. It's a great source of fiber, protein and essential vitamins. Make rotis with 100 percent jowar is tricky, but you can mix it with your regular flour or use it to make pancakes, etc.
Bajra
In West India, bajra rotis are commonly used. They are filling, as they contain a great source of fiber. But when topped with white butter, it makes for a great accompaniment with curries and meat dishes.
Buckwheat
Buckwheat or kuttu makes an appearance in the market, particularly during Navratri when it is forbidden to eat grains. It's a great source of protein, and can be used to make pooris, parathas, etc.
Know that you know these flours, include them in your daily diet to get a health boost.