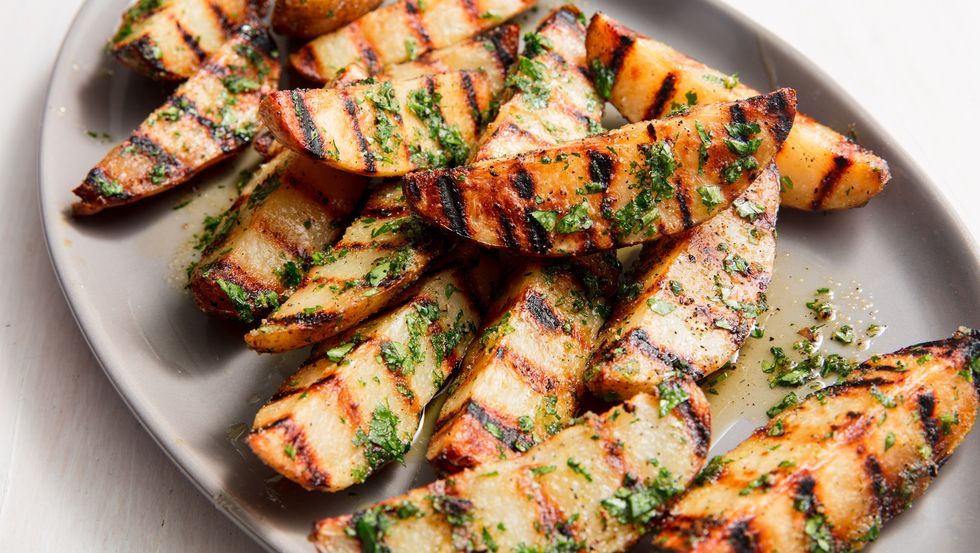 If you've never thought to grill potatoes before, you gotta try it. Unless you want to be tending them over grates forever, boil them first to get them tender, then throw over the flames for some char.
4 
large Idaho or russet potatoes, cut into wedges
1 tsp.
freshly ground black pepper
1/2 c.
extra-virgin olive oil
2 tbsp.
chopped fresh herbs (such as parsley)
Bring a well-salted pot of water to a boil, then add the potatoes and cook until al dente, about 10 minutes. Drain and let cool slightly.
Heat grill to medium-high and oil grates. In a large bowl, mix together salt, pepper, and garlic powder, then stir in olive oil. Add potatoes and toss gently to coat. Grill potatoes, flipping once, until golden brown, about 5 minutes. Add herbs to oil mixture, then return potatoes to mixture and toss again.