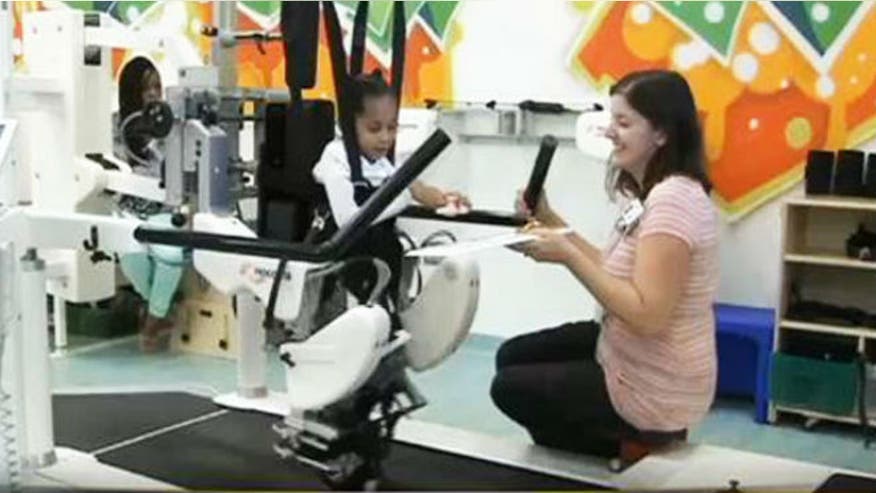 After suffering a stroke in December, a 4-year-old Detroit girl is learning to walk again, My Fox Detroit reported.
"She was slumped over on her right side so," her mother, Staci Lowry, told My Fox Detroit. "But in my mind kids don't have strokes."
Doctors confirmed Bailee had a stroke.
"They weren't sure how much she would progress because they weren't sure how much it had affected," Lowry told the news channel.
When he was 2 years old, Bailee was diagnosed with cerebral palsy.
Thanks to three therapy sessions a week at Children's Hospital of Michigan, in Detroit, things are looking up for her, My Fox Detroit reported. She's now able to walk again.
The time needed for intense therapy has been so demanding on her mother's schedule that Lowry lost her job. The family has started a GoFundMe page to help with her care.
"It's been hard, but it could have been a lot worse," Staci told My Fox Detroit. "I count my blessings."